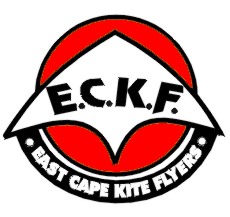 The "club" is called East Cape Kite Flyers. We are not so much of a formal club as a group of enthusiastic kiters. We have a group of about 20 regular flyers at our monthly fun-flys, and a score of others who come along from time to time. The main organiser has been Dave Skinner (041 513184).
The main interest is power kiting and buggying, since the wind here isoften too strong to try any precision flying, but all forms of kiting do take place (even bear drops). I suspect we have a higher-than-average percentage of flyers who build their own kites as a hobby, and there are at least 4 home-built buggies around, with more on the drawing board (we've even got as far as building our own wheels too - much cheaper).
We have a monthly newsletter called "The Breeze" which I edit. At the moment we send it free of charge to interested parties, and it usually runs to about 8 A4 pages, covering issues ranging from new kites through how-to-make to Kiting on the Internet.
We do not have our own web-site as such, Steve Lawrie is looking into this at the moment, and expect to have one running with in the month.
We have a number of really good kite-flying sites here - King's Beach in PE is our main haunt, but Kenton-On-Sea is a good site, Kasouga is a recentlydiscovered buggy paradise if you're into dunes, and there is a 22km buggy run which Dave has done on a number of occasions from Gamtoos' Mouth toMaitlands Mouth.
I think we can also claim to having the two biggest home-built kites in SA- the Dragon Fly (15m) and my Octopus (30m) :-). We also have a large nearly-flying trilobyte.....